After the widely covered surrender of so-called businesswoman Janet Lim-Napoles, the alleged brains of the P10 billion pork barrel scam, comes her mugshots. Of course, people who have been patiently following this ongoing drama need to see– or feel entitled to see– the woman's booking photos taken by the Philippine National Police.
I know millions of Filipinos wanted to know how Napoles looked like right after her arrest  surrender. Reports said she chose to surrender to President BS Aquino instead of the National Bureau of Investigation (NBI). People began to ask questions. Well, her lawyers said she simply feared for her life.
"There are really people who want to keep her silent permanently," Napoles' legal counsel, Lorna Kapunan Kapunan, said.
"Therefore now is the right time. Ang sinasabi niya naman ay wala naman siyang tinatago," Kapunan added.
After the picture taking press reports reveal the ex-fugitive was transferred to Makati City jail. Napoles was charged with serious  illegal detention, a non-bailable offense, filed by her cousin and whistleblower Benhur Luy.
Good news? Well, not quite.
"Hindi siya sinama sa 103 female detainees. 'Yung isang opisina dito ay ginawang detention area niya. Ginawan ng paraan ng chief PNP para magkaroon ng 24 hours na bantay," Roxas told reporters outside the Makati City Jail.
Still what's important is we now have Napoles' mugshots! That's definitely one of her positive contributions to the country's gallery of famous crooks' police mugshots.  By the way, google seach of  "janet lim napoles mugshots" churns out 3,600 results and counting.
Standing position:
To be honest I somehow feel pity…
Side and front views
Close-up view
Looks like she's pleading or trying to evoke pity and compassion. I tried to see the BIG WHY in her worn out face. I see anguish and psychological pressure. Look at those eyes… Those begging eyes tell tales. 

 Her finger prints
How she met/surrendered to the President
Someone posted these on Twitter…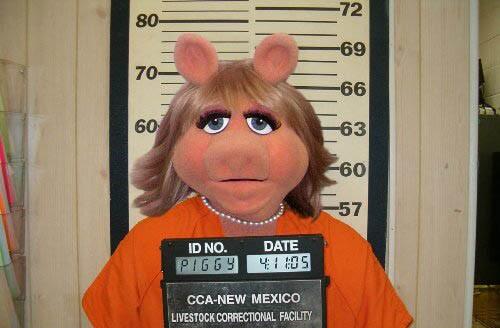 Some netizen's reaction…