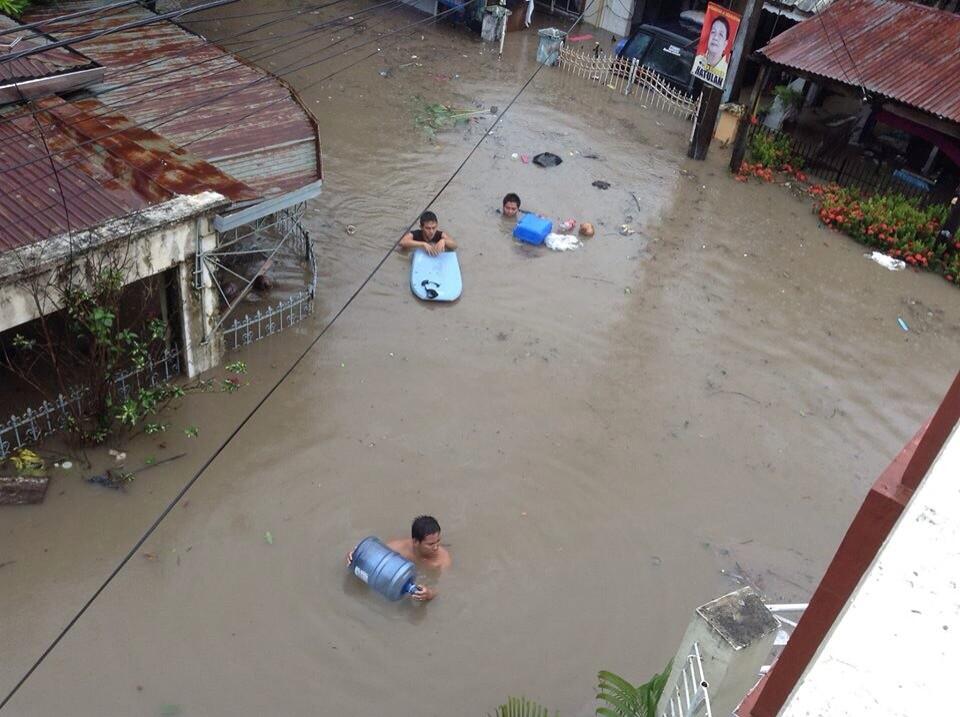 Concerned netizens have been tweeting photos of flooding in their respective areas to show the extent of damage caused by tropical storm "Maring".
Press reports said at least three people have been reported killed. The first fatality, according to the National Disaster Risk Reduction Management Council (NDRRMC), was identified as Franco Pedirito Cawayan, who was killed in a vehicular accident in sitio Caliat, Lenneng in Cabuyao town in Apayao yesterday (Sunday) afternoon). At least nine were reported seriously injured in the accident.
Distressing photos now circulate online showing how their communities were soaked by incessant rainfall that led to flooding. Continuous rainfall was threatening to flood low-lying areas in the metropolis even as the rainfall alert was downgraded to Orange by the state weather bureau just this morning.
"Heavy to intense rainfall is affecting Metro Manila (Camanava, Manila, Pasay, Las Pinas and Muntinlupa), Cavite, Laguna, Batangas, Zambales and Bataan and most likely to continue for the next three hours," the Philippine Atmospheric Geophysical and Astronomical Services said in a statement at 9:15 a.m.
So far trending hashtags include The ConjuRAIN, #NOCLASSES and #FloodPH. Other popular hashtags  netizens used are #RescuePH and #MaringPH.
At first I didn't actually get what some twitter users meant by "The ConjuRAIN". Thanks to Google, I learned that the term was ironically inspired by the blockbuster horror movie The Conjuring, which I haven't seen yet, starring Patrick Wilson who appeared in another blockbuster horror flick Insidious (which I watched and liked).
Here are some interesting "The ConjuRAIN" tweets:
FLOOD PHOTOS CIRCULATION ONLINE
 1. Flooding in barangay Cuyab, San Pedro, Laguna. 
2. Flooding in Obando Municipal Hall, Obando Bulacan.
3. Another flood photo showing Obando Church in Obando Bulacan.
4. In Noveleta, Cavite. 
5. Flooding in Pasong Tamo worsened.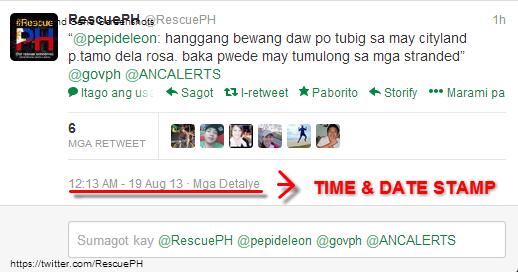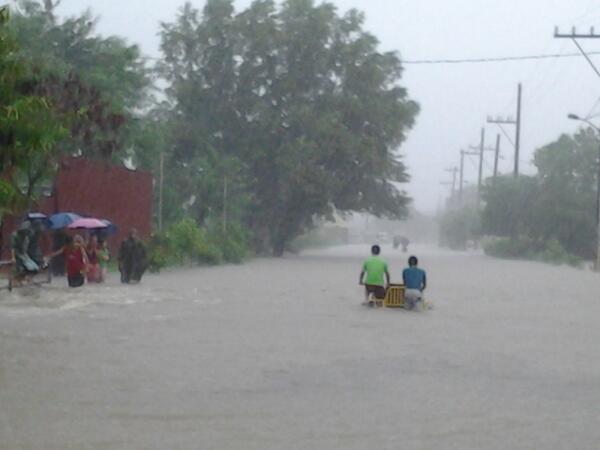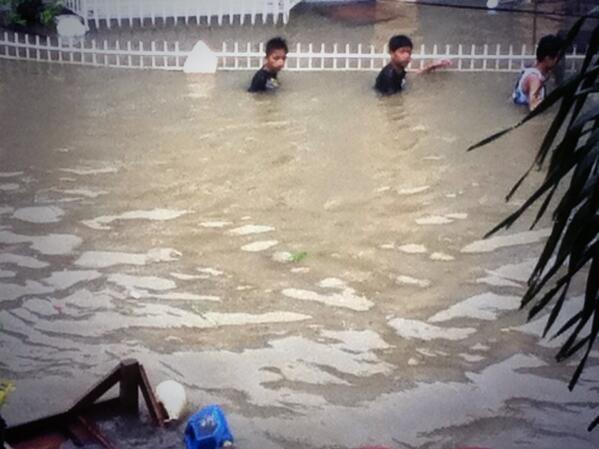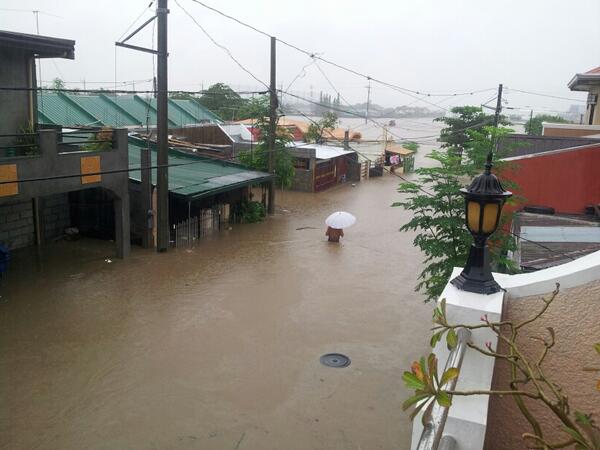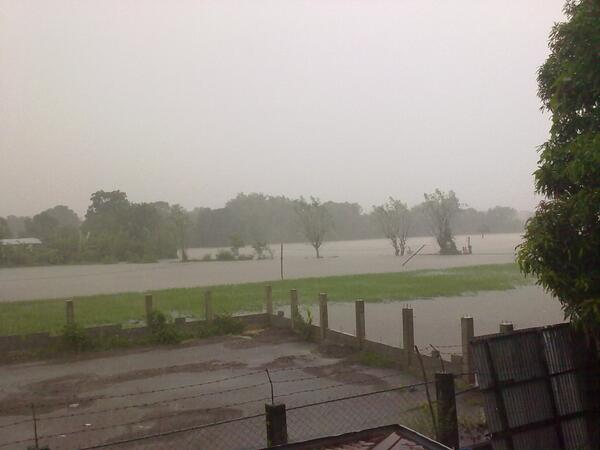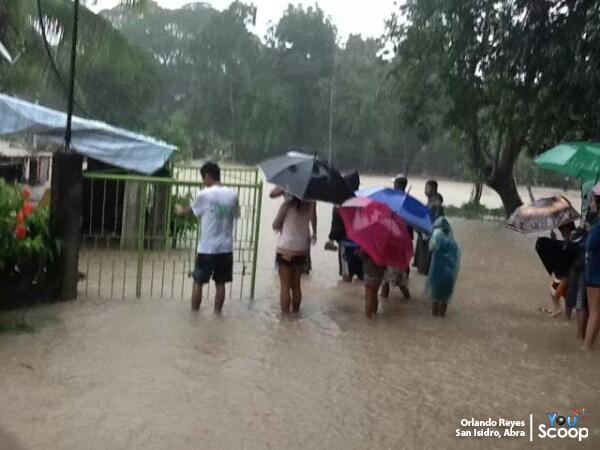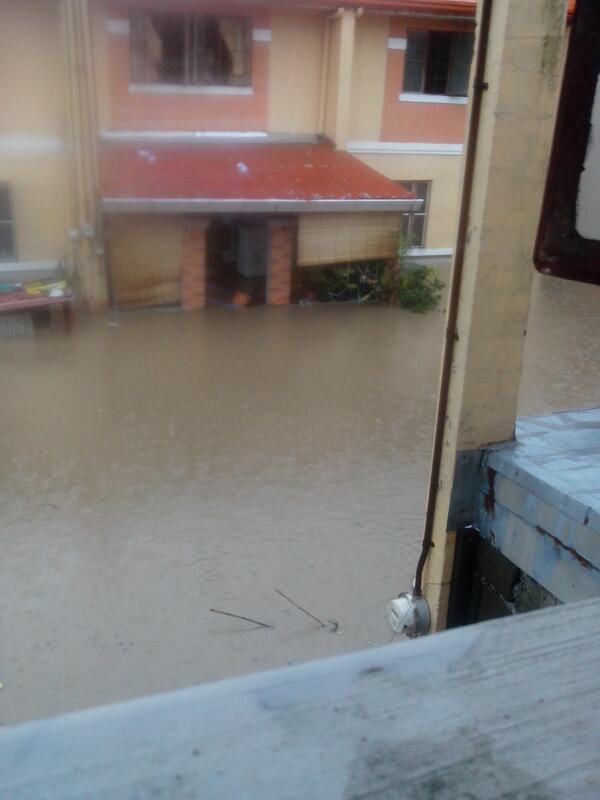 You may view more Twitter photos under #MaringPH here.
7. Flood scenes near Isetann-Recto and Far Eastern University in Morayta, Manila. 
8. Netizens' tweets.
*CLICK IMAGE TO ENLARGE*